Celebrating Diversity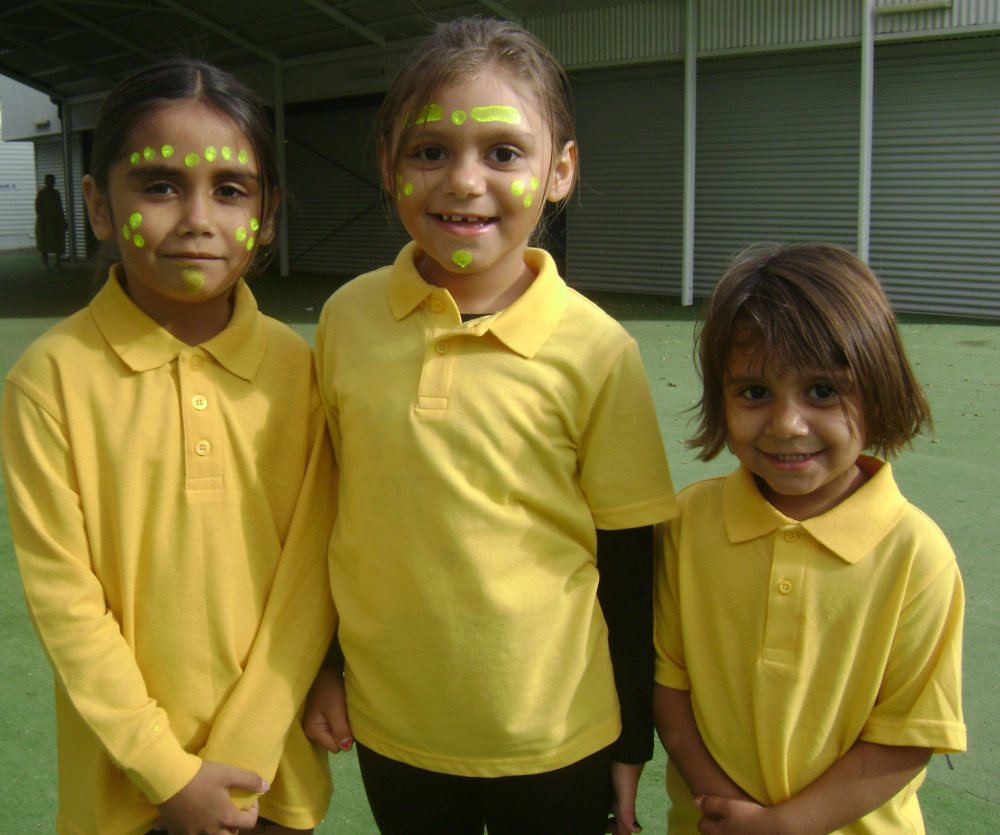 Wandana is a multi-cultural school, with many different cultures represented. We celebrate and show cultural respect for everyone who calls Australia home – from the traditional owners of this land to those who have come from many countries around the world.
Students are involved in a range of cultural celebrations throughout the year including Harmony Day, Reconciliation Week, NAIDOC celebrations, and other culturally significant days and weeks. By participating in these activities students can learn and understand how all Australians from diverse backgrounds equally belong to this nation and make it a better place.
Celebrating Our Aboriginal Culture
We have a very active Aboriginal community at Wandana and we all enjoy learning together. Our Aboriginal Community Education Officer work with all staff in supporting Aboriginal students and families. We are proud of the levels of trust our families have in our school community and we all work together ensuring all of our students have opportunities to achieve.